Event/Hotel Reservation Information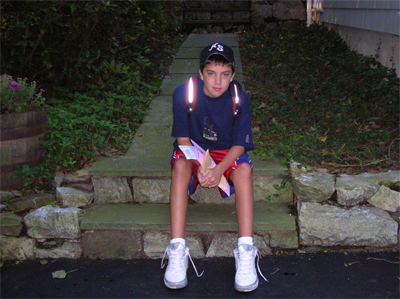 The June 17, 2019 Event has secured special hotel room rates for out-of-town attendees at the Stamford Holiday Inn Express, 2703 Summer Street (next to Stamford Crowne Plaza Hotel at 2701 Summer Street, the address for previous years Event hotel accommodations) Stamford, CT 06905.
Discounted rate of $109.00 + tax, per night with breakfast
Cut-off date for special rate reservation is June 4 (expiry date) reservation; attempts after that date will come from remaining room inventory at then applicable room rates
Reservations can be secured via Holiday Inn Express reservation: (203) 359-1300
Alternatively, interested Event attendees can call Eric J. Edwards, Corporate Sales Manager, directly at (203) 978-5623.
When calling, please identify yourself as being with the "7th Annual Cernansky Memorial Golf Tournament" (Group Name).
Interested attendees can also call\e-mail [ (203) 219-0634; charles@pcmgolf.org] Charles J Cernansky with the number of rooms they need and room preferences who will convey such to secure 'room listing' under the Group Code ACM.
See you Monday, June 17, 2019 at Rockrimmon Country Club.....golfers check-in 10:30-11:00am for registration, gift bags, brunch and warm-up.  Tournament Golf Start is at Noon sharp on the course.  Dinner and Silent Auction Event starts around 5:15pm.
Directions to Rockrimmon Country Club
From Hutchinson Parkway North:
Merritt Parkway North to Exit 34 (Long Ridge Rd., Route 104). Turn left onto Long Ridge Road (North) for almost 3 1/2 miles; once you see a Sunoco Gas Station, the Club is about 1/4 mile on the right hand side.
Please note if you see a sign that says "Welcome to Westchester" turn around you have passed the club!
From Merritt Parkway South:
Merrit Parkway to Exit 34 (Long Ridge Rd., Route 104). Turn right onto Long Ridge Road. (North) and follow above directions.
From Route 684 both ways to Exit 4:
You are on Route 172. Go towards Bedford, staying on Route 172 to the light - Shell Gas Station on right. Turn left at the light and pass St. Patrick's School and Church. Stay to right at the fork and about 1/2 mile further there is a Mobil Station on the right; turn right at the station and go about 2 miles. The Golf Course is on the left. Club entrance is on left at the border of Stamford and Pound Ridge.
From I-95 Southbound:
Exit 7 (Atlantic Street). Bottom of ramp go straight to second light, turn right onto Atlantic Street which becomes Bedford St. at McDonald's.
Stay on Bedford St. for 1 1/2 miles, keeping to the left hand lanes. Keep left at the major intersection, then go straight through the next light, passing Lord & Taylor on the right. Stay on Long Ridge Rd. for almost 7 1/2 miles.
The Club is on the right hand side.
From I-95 Northbound:
Exit 8 (Atlantic Street). Make a left at the bottom of the ramp and proceed under overpass and go straight onto Atlantic Street which becomes Bedford Street.
Follow the above directions.