Peter Cernansky Memorial Golf Tournament, Dinner & Auction
Welcome to the 2020 Peter Cernansky Memorial Golf Tournament, Dinner and Auction website.
Postponed until further notice
June 23, 2020, Tuesday marks the 8th Memorial Golf Tournament, Dinner & Silent Auction held in memory of Peter Cernansky, varsity football quarterback from the Westhill High School (Stamford, CT) Class of 2012 at Rockrimmon Country Club in North Stamford.
All are invited to attend, especially those who knew Peter. Enjoy Connecticut hospitality at its most beautiful while playing a challenging round of golf at this well-regarded golf setting between two superb meals (RockrimmonCC is well-regarded for its culinary expertise) at a very affordable price.
Go to www.rockrimmoncc.org for course layout, history, and background.
Full Auction Items & Golf prize Lists for June 23, 2020 will be posted in early June. Note: In June this website will transition into a new website under PCMFund (pcmfund.org) where pcmgolf.org goes directly to the Event activities and transactions of that new website.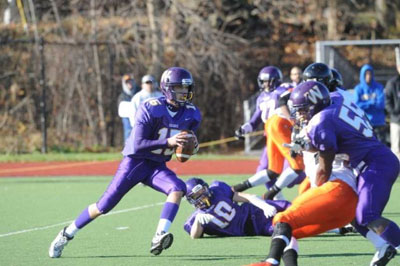 Thanksgiving football: Stamford HS vs. Westhill HS.
Westhill's Pete Cernansky in action as Westhill High School hosts Stamford High for a crosstown battle on the football field on
Thanksgiving Day, November 24, 2011.
Photo: Keelin Daly, Stamford Advocate
This website offers information about the overall Event. Golf slots for 2020 are now open for website purchase but golf for 2020 is limited to the first ninety-two (92) golfers. We will attempt to update available golf slots on a periodic basis as June 23 approaches. Interest in, and attendance at, the 2020 Dinner & Auction, apart from the golf tournament, is heartily encouraged for non-golfers. This website supports 2020 golf tournament play, 2020 Dinner and Silent Auction attendance, as well as helping with sponsorship/benefactor involvement and advertising signage opportunities.
We are pleased to be co-managing the 2020 Event with Stamford Public Education Foundation (SPEF). With SPEF's partnership, we hope the Event can continue to increase its Stamford and lower Fairfield County attendance. SPEF provides material operational support and will participate in Event net proceeds.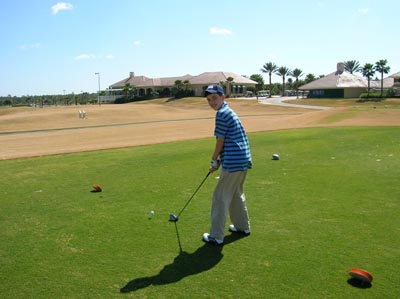 Thank you June 17, 2019 Attendees, Sponsors,
Benefactors & Advertisers for a successful Tournament, Dinner & Auction.
Special Hotel Rates at Stamford Holiday Inn Express for June 23, 2020 Event; see Event Hotel Reservation Information tab on this site.
The Event net proceeds support AthLife Foundation academic counseling programs, "Purple PACT" at Westhill High School & also helped initiate a similar effort at Stamford HS named "Knight Life" (see the "Events Proceeds Use" tab ), a Stamford 'middle school-to-high school' mentoring initiative (at Cloonan MS) co-supported by AthLife, Coach Jason Garrett family foundation and SPEF contemplated for Stamford area-wide adoption, Stamford Youth Foundation (SYF), as well as other local & national youth, sports and educational program efforts.
Look for more information regarding the Event & special announcements as June 23 approaches.
The following video link explains the evolution of the Memorial Golf Event and the Peter Cernansky Memorial Fund. The video was produced by a Sacred Heart University graduate student for a course project: https://youtu.be/8g6Jojqzx_w